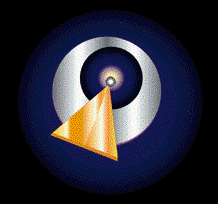 VULCAN
LYRAS LECTURE ON LOGIC: This is a lecture written by a Vulcan women, shortly after the Reformation, named Lyra on logic.
VULCAN DICTIONARY: This is a dictionary that I put together from bits and pieces of the official Vulcan dictionary that I have found on various sites on the Internet.
VULCAN HISTORY: This is a bit of history on Vulcan. This is also a bit of ancient Romulan history, because they used to be the same species.
[HOME] [ROMULUS] [VULCAN & ROMULAN LINKS] [OTHER STAR TREK SITES]
[YOUR OPINION] [STAR TREK'S VULCANS]